Here is the article about MJL's High Success Rate
Most matchmaking services in the US or other western countries define their success based on the number of dates they have enabled.

The number of dates is most likely used as a barometer of their success due to the fact that this will be a much higher number than the number of marriages. This higher number will be more effective in their marketing campaigns than Click to read...

Exclusive Singles Party for Gentlemen and Japanese Women at a Private Location Overlooking the Hudson River
We will have a BBQ party at a beautiful location along the Hudson River with striking views of Manhattan. We limit the number of attendees in order to create a cozy atmosphere and provide a great opportunity for all the attendees to get to know each other. In case of rain, it will be held at an alternate indoor venue.

Over 60 Japanese Women Attended Our Seminar




We hosted two events in TOKYO. One on Jan 9th, and the other on Jan 10th. 

On Jan 9th, over 60 Japanese women attended our love coaching seminar. The theme at this seminar is "How to Be Financially Independent after Getting Married." Click to read...
| | |
| --- | --- |
| Speed Dating Event in Japan on July 7th 2018 | In total, there were more than 120 attendees at all three events (including two seminars for single Japanese women) in two days. Attendees were from Osaka, Nagoya and Tokyo in Japan, Korea, the east and west coasts of the US, and even from a European country. We appreciate all of the single men and Japanese women who attended our events.  |

| | |
| --- | --- |
| | We hosted our Speed Dating Events in NYC this past weekend. They were a big hit with everyone who attended! If you are sincerely looking for a lifelong partner in the NY/NJ area, our events are great opportunities for you because most of our female participants live in the NY/NJ area.  >>>Click to read |


How to Meet Japanese Women
Find True Love and a Happy Marriage
Special Lesson Vol.1

by Roland x Naoko





Why MJL Requires Male Members to Come to Japan First?


MJL's Testimonials from Happy Couples:
Steve and Luna(Minnesota) Interview by Roland and Naoko (CEO of MeetJapanLady.com) Luna works for MJL now, and she is a great supporter for you and Japanese women who are dreaming about happy marriage!




Founder/President
MeetJapanLady.com

Hello, my name is Naoko Matsumoto.
I am a Japanese woman who is happily married to an American man and our family lives in the US . Through my 15 years of experience as an International Matchmaker and CEO of MJL, I have learned the truly successful techniques for creating many happy international couples. MJL's matchmaking and relationship consulting service makes it simpler and easier to find your true love & happy marriage.


| | |
| --- | --- |
| | I have been searching for my soulmate for a long time without any success. I almost gave up my search as I got older and I was slowly giving up hope of finding my Japanese wife. However, things turned aorund quickly upon joining MJL. I changed some of my own ways with Naoko's Skype consultation, and I took action. I found my beautiful wife right after that. I feel it was a miracle. (David in Los Angeles, 38 years young) |


| | |
| --- | --- |
| | I had previously struggled in searching for a special Japanese partner online through various dating websites. When I started working with MJL, I clarified exactly what type of woman I wanted to meet. Thanks to MJL, I am happily married to my special Japanese wife, and we feel so happy together. I wish I hadn't wasted my time on those other websites. (Chris in NJ, 44 years young) |


I had been corresponding with one Japanese woman on MJL. But I couldn't make a decision to step forward with marriage. With Naoko's advice, I was able to release myself from the unsuccessful marriage I experienced in the past, and jumped into the ocean with an open mind. Now I am filled with joy at every moment I spend with my lovely wife.
(Aaron in UK, 51 years young)

These are some of the many testimonials from former clients of MJL's relationship consulting. If you do not feel happy with your relationship with Japanese girlfriend/wife, now is the time to ask Naoko!

MeetJapanLady.com provides a highly personalized matchmaking service for professional western men and Beautiful Japanese women who are seriously searching for a lifelong partner. Please let us help you find your special Japanese wife. See the detail ...
| | |
| --- | --- |
| | All of our members undergo our special screening to ensure everyone's safety and expectations are met. |
| | We only accept men and women as members who are sincerely seeking marriage. |
| | 99.95% of our female members have Japanese citizenship. Some of our female members have Korean citizenship, but living in Japan. |
| | We are not just an online dating website, but we provide a personal matchmaking service. |
| | 0% member divorce rate since our service started in 1999. |

| | |
| --- | --- |
| | MJL supports you in finding a Japanese woman who loves you, respects you, and trusts you with her loyalty. |
| | MJL educates you with the skills necessary to successfully love and be loved by a Japanese woman. |
| | MJL supports you in empowering your law of attraction with love. |
| | MJL does NOT teach you how to manipulate a Japanese woman. MJL teaches you how to be sincere and honest through creating a happy marriage relationship. |
| | MJL does NOT talk about analysis but specific actions. You can take action right after you have a consultation. |
| | MJL has male and female consultants on staff. You may choose to talk with either one. This way you will achieve a greater understanding to the opposite sex and find your ideal solution. |
| | MJL has 100% Happines rate and 0% divorce cases. |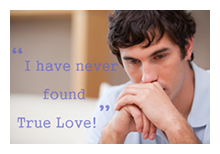 How come there is no nice woman interested in me!

I have never found true love!

How do I know my girlfriend/wife really loves me!

My Japanese girlfriend doesn't want to marry me!

My Japanese girlfriend/wife doesn't understand me!

My Japanese girlfriend/wife has trouble with her family and friends.

Finding girlfriends is easy, but I never find the right one for a longterm relationship!

I would like to better understand the cultural differences between my Japanese wife and me.

If you are really looking for a Japanese wife or if you have any difficulties with a Japanese girlfriend, MJL is happy to assist you with our extensive matchmaking and relationship experience. Do not waste another day pondering your situation by yourself. Ask MJL today!

| | |
| --- | --- |
| | MJL can assist with the following issues: |
| | I have never corresponded with a Japanese girlfriend. |
| | I have experienced divorce from a Japanese wife and want to remarry. |
| | I have never been to Japan. |
| | I have never learned the Japanese language. |
| | I have troubles communicating with my Japanese girlfriend/wife. |
| | I am NOT confident in myself. |
| | It is hard to break out of my comfort zone, even though I would like to meet a Japanese woman. |
| | I don't know what my ideal Japanese girlfriend/wife is. |
| | I have too many Japanese girlfriends and I cannot choose who is right for me. |
| | I don't know how to effectively communicate by email with my Japanese girlfriend. |
| | I have a Japanese girlfriend/wife, but our relationship is dull and stuck in a rut. |
| | My relationships seem to always end after on 3 dates. |
| | I have tried many online dating sites, but I am still single. |
| | My Japanese girlfriends always say that I am just a good friend. |
| | I am too busy to find my right one. |
| | My Japanese girlfriend/wife is too busy to make time for me. |
| | My Japanese girlfriend/wife and I seem to mostly communicate with short text messages, and I wonder where our love went. |
| | I am corresponding with more than two Japanese women at the same time, and I cannot decide who is right for me. |
| | I have children from a previous relationship and they need a mom. |
| | I have grown up children, and now I would like to focus on my own happiness. |
| | I have trouble communicating with my parents/family/friends. |
| | I been in a relationship with a gold digger woman and I don't want to meet such a person again. |
| | I am not sick, but I don't feel healthy. |
| | I am concerned about my future. |
| | I am too old to marry. |
| | I don't know what makes me happy. |

Finding your solution is MJL's mission.
MJL has over 15 years of relationship building experience to assist you in finding your right partner.
There are many clients who reached their goals after having MJL's consultation.
No one teaches you about "True Love" and "Happy Marriage" in school. But everyone needs to learn these skills.

Don't waste your life with ruined relationships, sign up for a consultation with one of MJL's experienced advisors today!

Finding True Love and Happy Marriage is based on skills.

Let us help you improve your skills!
We promise to advise you with honesty we will keep your privacy confidential, and we will not pressure you to enroll in our membership.
You may always decide what your next step will be.
It depends on you!
MJL is always happy to assist you!
If you are really looking for a True Love and Happy Marriage,
Sign up TODAY!
Looking for matchmakers in Japan? How to Meet Japan Women? MJL is the Best Matchmakeing Service in Tokyo, Japan. We provide Matchmaking Service for American men, Australian men, Canadian men, English men, and gentlemen all over the world. We introduce Japanese women in Tokyo, Osaka, Kyoto, Nagoya, Hokkaido, Kyushu, Okinawa, Misawa, Fussa, Yokosuka, Saitama, Chiba, Kanagawa, Yokohama, and others in Japan. Our matchmakers setup your dating in Tokyo, Osaka, Kyoto, Nagoya, Hokkaido, Kyushu, Okinawa, Misawa, Fussa, Yokosuka, Saitama, Chiba, Kanagawa, Yokohama, and others in Japan. We have Speed Dating Event in in Tokyo, Osaka, Kyoto, Nagoya, Hokkaido, Kyushu, Okinawa, Misawa, Fussa, Yokosuka, Saitama, Chiba, Kanagawa, Yokohama, and others in Japan and also New York, Los Angeles, San Frannsisco, Texas, Las Vegas, Canada, Australia, Singapore, and in England. Japan matchmaking service for singles dating in Tokyo. Our matchmakers introduce single Japanese Women to gentlemen in US, DC, LA, NY, SF, UK, Canada, NZ, AU, and TOKYO. Japanese women are looking for Gentlemen in the USA

Are you looking for a personal matchmaker in NYC, New Jersey, East Coast, Baltimore, Maryland, or Washington DC? Are you looking for a traditional matchmaker in Tokyo, Japan, or Osaka?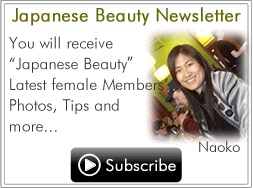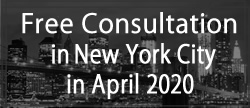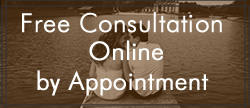 TJM's Memberships
Membership Qualifications












MJL's Social Media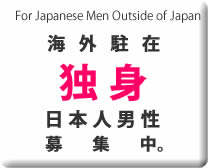 Matchmaking
Matchmaking Tokyo
Matchmaking Singapore
Matchmaking San Fransisco
Matchmaking Los Angeles
Matchmaking New York
MJL Links







MJL Support Blog



Meet Naoko in NYC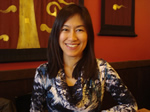 Click to read the detail
Immigration Lawyer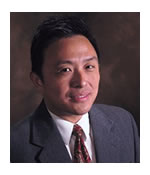 Edward Y. Shen
Law Offices of Edward Y. Shen
2055 Junction Avenue, Suite 235, San Jose, CA 95131
Mailing Address: 19012 Mt. Jasper Drive, Castro Valley, CA 94552
Telephone: (408)515-9439
MJL's Other Events


MJL's events are great opportunities for you to meet our female members in person. We will set up the individual datings for our FULL MEMBERS.
MeetUp.com
Meet Japan Lady Events
- NY/NJ

FAQ & Support

The FAQ & Support page will answer most of your questions.
FAQs INDEX

How to Meet Japanese Women: Special Lessons